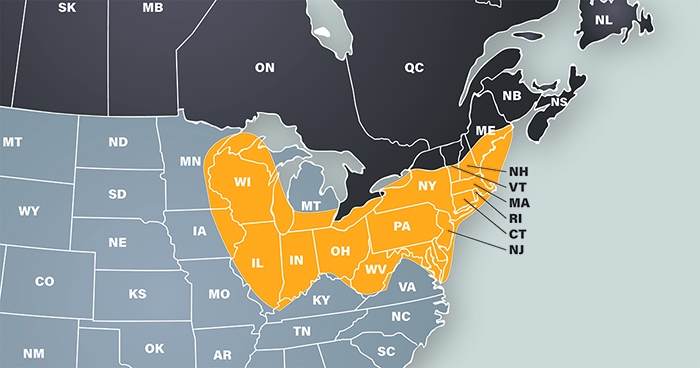 In an effort to ensure full North America–wide coverage to all of our clients and expand our portfolio of business partners, we have signed two new service agreements for our Less-than-Truckload (LTL) Division with Pitt Ohio, operating out of Pittsburgh, Pennsylvania, and LME, based in Roseville, Minnesota.
Both companies have extensive experience in managing transportation fleets and offer supply chain and cross-docking services, which will enable them to cater to the needs of Groupe Robert's clients as if they were their own. Both Pitt Ohio and LME are equipped to deliver Hazmat, temperature-controlled goods and can also provide tailgate services when required.
The agreements will enable Groupe Robert to provide a consistent level of service in the regions covered by these two business partners. They will also help ensure efficiency and optimize the management of LTL routes in the U.S. Pitt Ohio's expertise extends to all LTL operations in the northeastern U.S., while LME will cover the Midwest.
We are pleased to welcome our new business partners to the Groupe Robert family and wish to assure our clients that requests transferred to these partners will be handled with the same professionalism as they have come to expect from us.
Groupe Robert
Founded in 1946, Groupe Robert is a leading North American supply chain partner. We owe our success to our 3,500 dedicated employees and our expertise in delivering integrated logistics, distribution, warehousing and transportation services.
Backed by a vast network of people and resources, Groupe Robert spans the supply chain management gamut to provide you with the highest level of service.
For more information :
1-438-969-8461